December 18, 2020: Faculty Honors, 2020 Reflections, and more
Spotlight
Camilla Townsend's Reexamination of Aztec Culture Garners International Acclaim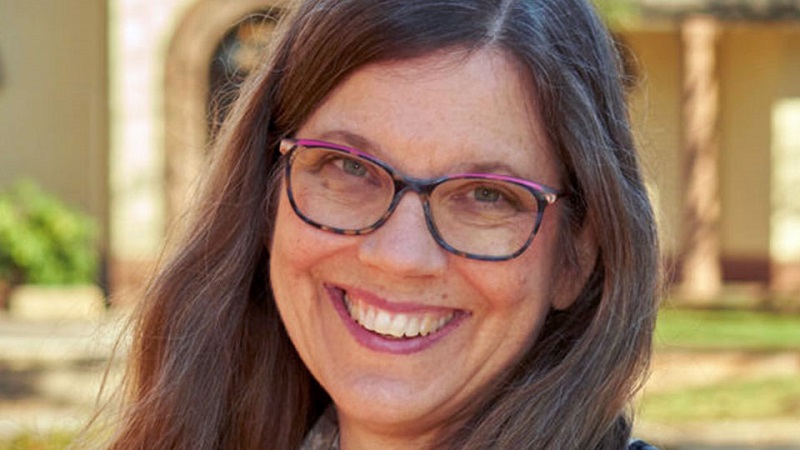 Camilla Townsend, Distinguished Professor of History in the School of Arts and Sciences, received the 2020 Cundill History Prize for her book, Fifth Sun: A New History of the Aztecs. The book examines the history and culture of the Aztec society through the lens of their own language to provide a more accurate understanding of who they were and how they envisioned their legacy. Recognizing her work's embodiment of historical scholarship, originality, literary quality and broad appeal, this award is internationally regarded and includes a $75,000 stipend from McGill University. Check out this Rutgers Today article and this video message describing her work to unearth a previously hidden world and people that earned her this prestigious international history award. Congratulations, Distinguished Professor Camilla Townsend!
From the Desk of...
Chancellor Brian L. Strom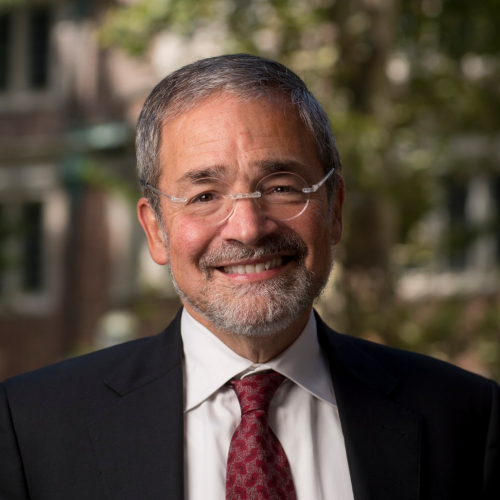 Dear Colleagues, 
This week we celebrated a milestone in our fight against the COVID-19 pandemic. With the initial rollout of the Pfizer/BioNTech vaccine in the United States, the proverbial light at the end of the tunnel has begun to appear before us.
Announcements
End-of-Year Video Messages
In a special holiday video message distributed earlier this week, Chancellor of RBHS and Executive Vice President for Health Affairs Brian L. Strom and members of the RBHS family shared their sincere thanks with their colleagues for rising to meet the challenges of this extraordinary year with such heartfelt dedication. In a his end-of-year message to the campus community, Chancellor of Rutgers–New Brunswick Christopher J. Molloy reflects on 2020 and Rutgers' longstanding history of resilience.
COVID-19 Health Briefings with RBHS Chancellor Strom
Following his invitation to the RBHS community, Chancellor of RBHS and Executive Vice President for Health Affairs Brian L. Strom hosted the inaugural COVID-19 Health Briefing yesterday, December 17. Joining him in a timely discussion regarding COVID-19 vaccines was Shobha Swaminathan, associate professor in the Division of Infectious Diseases at the Department of Medicine at New Jersey Medical School, and the principal investigator for the Moderna Phase 3 coronavirus vaccine clinical trial at Rutgers. This recurring series will resume with the next briefing in early January 2021 and participants are encouraged to submit questions beforehand to be considered for inclusion during the event. Check out the recording from yesterday's briefing and save the date for the next briefing on January 7 at 9 a.m.
Making the New Normal Work – Inside Higher Ed
Earlier this week, Inside Higher Ed published "Making the New Normal Work," an op-ed written by Senior Vice Chancellor for Clinical Affairs at RBHS and Vice President of Health Affairs at Rutgers Vicente Gracias and Chancellor of RBHS and Executive Vice President for Health Affairs Brian L. Strom. This important piece describes how the approach taken at Rutgers to design and implement a targeted coronavirus testing strategy protects not only those within our university community, but their families and communities throughout the state of New Jersey. Despite the interwoven nature of its relationships with surrounding communities and statewide health care systems, Rutgers' daily positivity rate has been and remains well below of the state's overall rate. By employing this innovative targeted testing strategy, the risk assessment of predefined on-campus cohorts enables vastly improved tracking of outbreaks as well as the deployment of interventions to address them. It also positions Rutgers as an exemplary leader in the nation in steps to confront coronavirus.
Ask Us Anything
How can I increase my email security and avoid phishing scams?
To avoid cyber threats and phishing scams remain, the Office of Information Technology encourages members of the Rutgers community to stay vigilant and to report any suspected attempts to the appropriate authorities, including either Rutgers University Computing Incident Response Team (RU CIRT) and/or the OIT Helpdesk, depending on the type of cyber threat encountered. Below are some more quick tips from OIT's Phish Bowl to help you avoid phishing scams and don't forget to watch out for these telltale signs of phishing emails!
Never open emails or click on links in emails that come from unknown sources.
Hover over links in emails with your mouse to see if you are being re-directed outside of the university domain.
Never provide your network credentials (NetID or password) to any source via email.
Verify requests to purchase gift cards, products, or services with your personal funds in exchange for reimbursement.
Always verify changes to wire transfer and vendor payment instructions.
Awards & Honors
Frank Ghinassi, president and chief executive officer, Rutgers Health University Behavioral Health Care, has been re-elected by the membership of the New Jersey Hospital Association (NJHA) to the NJHA Board of Trustees for a two-year term expiring on December 31, 2022. NJHA The New Jersey Hospital Association is a not-for-profit trade organization committed to delivering support and services to New Jersey's hospitals, health systems and other healthcare providers with a collective goal of providing quality, affordable, and accessible healthcare across the state.
Dario Pompili, associate professor in the Electrical and Computer Engineering Department at the School of Engineering has been named by the Institute of Electrical and Electronics Engineers (IEEE) Board of Directors as an IEEE Fellow for contributions to underwater acoustic communication networks and in recognition of his outstanding record of accomplishments in this IEEE field of interest.
On The Move
Sylvia Bush, project manager in the Office of Graduate Medical Education at New Jersey Medical School, will retire on December 31, 2020 after 29 years of dedicated at Rutgers. Thank you for your service, Sylvia!