The Current: September 16, 2022
Spotlight
Welcome to Fall Semester!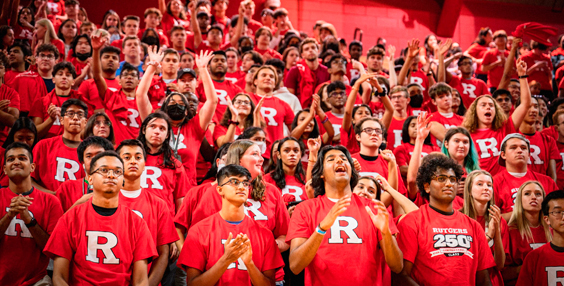 Students have returned once more and campus is vibrant with activities.
The members of the Class of 2026 are already hard at work making a name for themselves and building their legacy here at Rutgers University–New Brunswick. From lobbying for gun safety measures and organizing a cleanup of Jersey Shore beaches to coaching a 3-year-old with autism to say his first words, this new class is ready to get to work and make a difference.
Jonathan Holloway, president of Rutgers University, greeted many members of the incoming class and their families during move-in days. Holloway said he's eager to continue meeting students as they learn more about themselves and the world at Rutgers. "I am thrilled to welcome new, caring, curious and engaged Rutgers students to our campuses, which are already brimming with energy and the promise of a fully vibrant academic year," he said.
From the Desk of...
From the Desk of Chancellor-Provost Francine Conway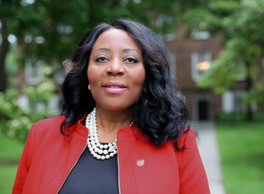 Dear Colleagues,
The start of a new academic year heralds so many new beginnings: We forge new bonds with students, help them acquire new skills while discovering new skills and knowledge ourselves, and further the academic enterprise that helps our undergrad and graduate students chart the course for their lives.
I am overjoyed to welcome our new and returning faculty and staff members to our beloved community on the Banks of the Old Raritan, where ideas and perspectives converge to uplift the common good.
In the coming weeks my office will announce the next phase of the Rutgers–New Brunswick Academic Master Plan. After last academic year's intensive process of listening to our community and researching our institutional strengths and challenges, Rutgers–New Brunswick is now ready to implement the plan with new initiatives that will forward the goals and objectives of its Four Pillars of Excellence: Scholarly Leadership, Innovative Research, Student Success, and Community Engagement. Stay tuned for specific details of the initiatives that grew from your feedback.
Announcements
SEBS Marine Field Station Merch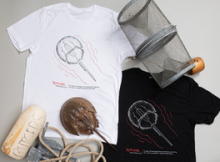 Rutgers has created a limited-edition merchandise collection to showcase university points of pride. The 2022 special collection spotlights the Rutgers University Marine Field Station's efforts to preserve coastal habitats with T-shirts and canvas tote bags featuring six designs of marine animals. Visit the store and find your favorite.
The 2022 special collection will only be available until Sept. 30.
President Holloway and Chancellors Conway and Strom Were Named to a Variety of ROI-NJ Lists
In a recently released ROI-NJ, Rutgers President Jonathan Holloway and Rutgers–New Brunswick Chancellor-Provost Francine Conway were named as some of the most influential people in higher education. Chancellor of Rutgers Biomedical and Health Sciences and Executive Vice President of Health Affairs Brian Strom was also named No. 10 on the list of most influential people. Conway was listed among one of the "most influential deans and directors" in higher ed, while President Holloway was listed No. 2 under "most influential people in higher education."
Each year, ROI-NJ lists presidents, deans and directors who "have the greatest influence and impact at their schools – and within the business community."
Ask Us Anything
How can campus members help take action against climate change at Rutgers?
On The Move
It's a new semester with new faces.
Alberto Cuitiño was appointed interim dean of the School of Engineering.
Amy Murtha, former professor and chair of the Department of Obstetrics, Gynecology and Reproductive Sciences at the University of California, San Francisco, was named dean of Robert Wood Johnson Medical School.
Arpana G. Inman, former associate dean for academic affairs in the College of Education and Human Ecology at Ohio State University, was named dean of the Graduate School of Applied and Professional Psychology.
Dafna Lemish, associate dean for programs and Distinguished Professor for Journalism and Media Studies, will lead the School of Communication and Information as interim dean.
Laura Curran, formerly the associate professor and senior associate dean for academic affairs at the School of Social Work, has been named vice provost for faculty affairs.
Meghan Rehbein was named interim administrative dean of Douglass Residential College.
Saundra Tomlinson-Clarke, formerly the vice provost for academic affairs, was appointed to senior vice provost for academic and faculty affairs.
Stuart Shapiro was named interim dean of the Edward J. Bloustein School of Planning and Public Policy.
Susan Lawrence and James Masschaele have been appointed as interim co-executive deans of the School of Arts and Sciences.